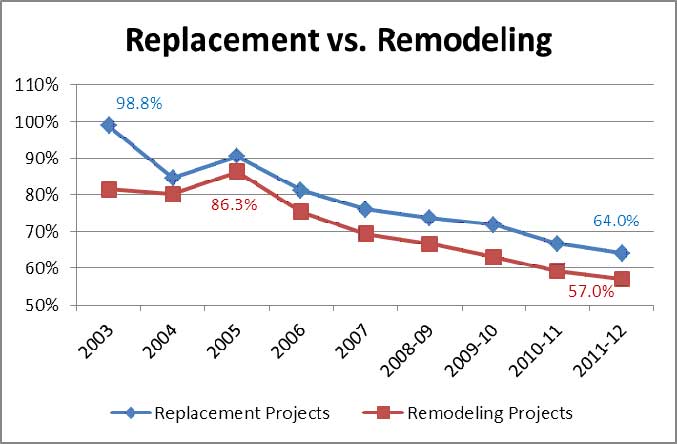 Remodeling and Realtor magazines are out with their 2011 Cost vs. Value report.  The annual report looks at 35 remodeling projects and identifies cost trends in different regions and cities across the country, as well as how much value they would add today at resale.
An interesting trend is that year over year replacement projects out-value remodeling projects with doors and siding leading the way.  Both are prime opportunities to seal air leaks for a more efficient home.
Year-over-year the most interesting thing to me is that 21 of the 35 projects include an easy opportunity to upgrade energy efficiency, although this is not specified in the scope. These projects add an element of monthly savings in addition to value recouped.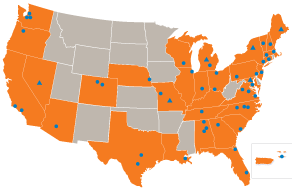 Why wouldn't you go for that extra bang for your buck in insulation when the walls are already opened up?  And with the expansion of the Home Performance with Energy Star and Better Buildings Neighborhood Programs this year, you just don't have an excuse to say it's too complicated and ignore it any more! Plus, there are generous incentives in most markets.  Between the two programs more Americans have access to an established local program linked to these two national efforts than they have access to an NFL football team!
If you want real value from your home improvement, don't forget to improve home performance too!